Fenway is changing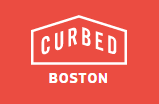 Unit 25-2K, a 1,148-square-foot condo on the 25th floor of the under-construction Pierce Boston residential tower at 188 Brookline Avenue in Fenway, is asking $1,991,6000—or $1,734.84 a square foot.
Such a sum is not unusual in modern Boston—and hasn't been unusual for a while—but it is rather striking for Fenway.
Then again, if a new building is going to upend the neighborhood's previous affordability (very) relative to the rest of downtown Boston, it's Pierce Boston.
READ MORE on boston.curbed.com