733 housing units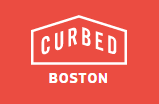 Developer Cottonwood Management officially broke ground on June 13 on a 1.33 million-square-foot Seaport District development that it is calling Echelon Seaport.
The three-building project is set to have 733 apartments and condos. Some 448 of those will be condos spread over two towers. According to the Globe's Tim Logan, that block will constitute the largest single amount of for-sale housing in the neighborhood.
A third tower will have 285 apartments. The buildings could stretch as high as 21 floors.
READ MORE on boston.curbed.com